AAU Youth Basketball Teams & Tournaments for Girls & Boys in New Jersey
Looking to register a player? Click Sessions/Tryouts under AAU in menu bar above
Amateur Athletic Union (AAU) Youth Basketball Teams
Mission Statement
The mission of our AAU Girls Basketball (Sharp Shooters) and AAU Boys Basketball (Warriors) programs is to coach players to their highest individual & team potential and to compete in New Jersey area AAU basketball tournaments, while sustaining a supportive, results-driven learning environment that is fun for everyone.
About Our AAU Basketball Teams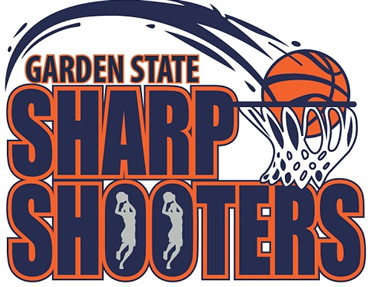 Our AAU girls basketball team, the Sharp Shooters, and our AAU boys basketball team, the Warriors, are high caliber, year round programs geared towards the serious basketball player, aged 9 through 17 (Grades 4-12). Our players are given the opportunity to reach their potential as basketball players through a comprehensive exposure to the requirements of the game. This includes high performance skill drilling, position specific clinics, speed, agility, strength and quickness training, goal setting, basketball rules education and a competitive schedule of AAU youth basketball tournaments and league games.
Want to join our AAU Girls or Boys Basketball team? Contact us today for details.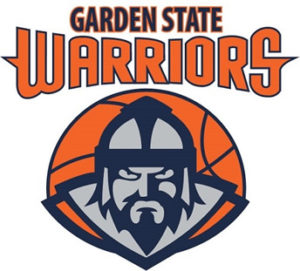 Our coaching and clinician staff is a high quality group. They have a well seasoned blend of basketball knowledge, with experience as both coaches and as players from high school, AAU, college and pro levels. We utilize first class practice facilities,
equipment and developmental tools.
We form teams based on gender, grade and skill level. Although we aim to make the most competitive teams possible we do not turn players away simply because they are not at the same level as the other players. We aim to develop young players and we know that one day with hard work and unending effort that any player can be the star of their team and improve to levels they never dreamed of before. We provide you the detailed training and knowledge of the game and ask for your 100% effort and heart when you are at practice and in games.
We compete in well run, highly competitive Metropolitan area AAU girls & boys basketball tournaments. Most are within 30-60 minutes of our home base in East Hanover, NJ. College Showcases and exposure events are also included in the schedule for our Elite and Select high school aged players who aspire to continue play in college. College recruitment / planning assistance is available. Our club philosophy is centered around teamwork, unselfishness and unending effort on the court! Hustle and Heart set us Apart! Join us and see what it's like to be a Sharp Shooter or a Warrior.
Testimonials
Hi Bob, I wanted to take a minute to tell you about Austin's team.  He has played on more teams and in more programs than I can count. He is extremely lucky to have Bobby Courts for a coach and the dynamic of having his son Bobby there to help is a great example for all the boys.  This has been by far the most informed , well run program right down to the quality of the uniforms. Even though he has a million pair, he was so excited to bring home his warm up t-shirt, socks and magnets which he has proudly displayed on his car.  From the first practice, Bobby has instilled team work over selfishness play often seen on AAU teams. He really gets each player and is able to coach them all differently based on their strengths and weaknesses while still coaching them as a team. We may not have won every game but all the players are able to contribute and play and always give it their all for their teammates and the coaches. 
Thanks again for the experience your program has provided Austin and keep up the good work. It really makes a difference to a lot of kids.
Program Accomplishments (Since 2009)
Garden State SharpShooters – Girls Program
2013 United States Junior Nationals Runner Up 2nd Place (USJN) – Washington D.C.- Girls 16U (2nd out of 282 teams)
2013 Summer Showcase Champions 1st Place – Montclair, NJ – Girls 16U
2013 USA Invitational – 5th Place Finish – Philadelphia, PA – Girls 16U (5th out of 232 teams)
2013 Hershey Challenge Runner Up – 2nd Place – Hershey, PA – Girls 13U – (2nd out of 256 teams)
2012 New Jersey State AAU Division I Champions – Girls 13U
2012 United States Junior Nationals Runner Up – 2nd Place – Washington D.C. – Girls 14U (2nd out of 218 teams)
2012 Hershey Challenge – 6th Place Finish – Hershey, PA – Girls 13U (6th out of 216 teams)
2012 Gym Rat Challenge Champions – 1st Place – Albany, NY – Girls 14U (1st out of 228 teams)
2011 New Jersey State AAU Division II Champions – Girls 11U
2011 New Jersey State AAU Division II Champions – Girls 13U
2010 New Jersey State AAU Division II Champions – Girls 13U
2009 New Jersey State AAU Division II Champions – Girls 15U
Garden State Warriors – Boys Program
The best is still to come…
 "Success is never final. Failure is never fatal.  It's courage that counts." – John Wooden