Youth and High School Basketball Tournaments HELD in New Jersey & NEW YORK
All Tournaments are open to Boys & Girls Teams / Grades 3rd-12th / All Ability Levels / Divisions Formed by Grade & Team Strength

Winter Hoops Classic
December 16th
Livingston & Madison Sites
2+ Games / $250 Per Team

Battle of the hudson
December 23rd
(Saturday Before Christmas Eve)
East Coast Athletics Complex, Goshen NY
2+ Games / $250 Per Team

Santa Slam
December 23rd
(Saturday Before Christmas Eve)
Livingston, Whippany & Madison Sites
2+ Games / $250 Per Team

New Year's Hoop Jam (Saturday)
Saturday December 30th
Livingston, Whippany & Madison Sites
2+ Games / $250 Per Team

December 30th
East Coast Athletics, Goshen, NY
(Jamboree Format)
2 Games / $195 Per Team

New Year's Hoop Jam (Sunday)
Sunday December 31st
Livingston, Whippany & Madison Sites
2+ Games / $250 Per Team

REGISTER TODAY

spring tip-off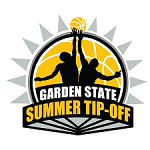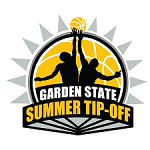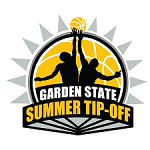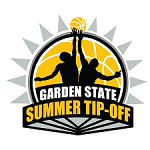 Garden State Youth Basketball Tournaments
For over 20 years, Garden State Basketball has hosted some of the best kids basketball tournaments in New Jersey. Both our girls and boys basketball tournaments are open to players ages 9 through 17 or Grades 3-12, and are run throughout the year. Participants include AAU, high school, travel, CYO, PAL, YMCA and many other club teams. They are well attended and growing in participation every year. Over 10,000 boys and girls teams have participated in our tournament events since 2000.
Want to hone your skills for a girls or boys basketball tournament? Join our AAU basketball teams and get coached by the best in NJ.
Our events are well organized, competitively balanced, and professionally staffed and operated. Always conducted at first class facilities, including many New Jersey Colleges/Universities and premier basketball facilities, our youth basketball tournaments include specialty format events such as College Exposure Showcases, weekend events, one day tourneys, bracket challenges and tourneys for a cause. Plus, our all-inclusive website features easy Online Registration, Payment, Team Keys, Game Schedules, Rules, Facilities and Directions.
Contact us to learn more about our youth basketball tournaments.
Our popular events have welcomed teams from New Jersey, New York, Connecticut, Pennsylvania, Massachusetts, New Hampshire, Vermont, Maine, Rhode Island, Maryland, Virginia, Washington DC, North Carolina and Canada. In addition, our high school basketball tournaments attract college coaches, scouts and college recruiting services, and have helped many players to be noticed and continue on to college basketball careers.
all of our tournament listings advertised on: